Good planning now can avoid problems later.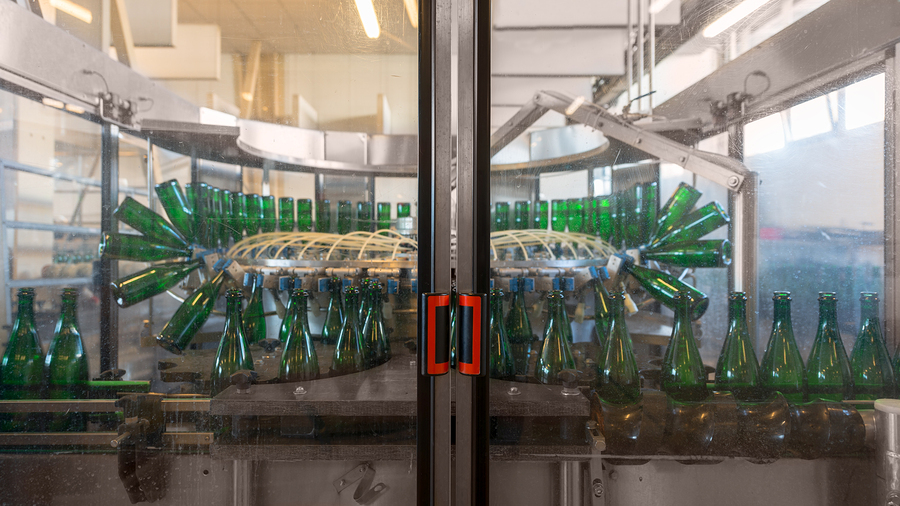 The right bottling machine can have great impact on the quality of a brewery's beer.
Purchasing bottling equpiment is a big decision for any craft beverage producer. Warning: Do not make a quick decision. There are several things you need to consider before signing on the dotted line.
Where are We Headed?
The very first thing you need to do is think about where your business is headed. Are you only filling bottles to service sales inside a brew pub or tasting room? Or are you going to be filling bottles because your distribution is ramping up and you need a machine that can help you speed up the bottling process to accommodate this new distribution? You'll also want to consider how much distribution you'll need to accommodate with this bottling line. I've seen breweries and cideries make the mistake where they buy a machine that is simply just too big for their britches, distribution sales don't quite take off the way they'd like and they are stuck with a machine that simply is more than they can afford. I've seen others purchase machines that can't quite keep up with their needs and within 6-8 months they are shopping for another machine that can produce a faster bottle per minute outcome.
Output Speed Matters
Desired output should be the first thing you consider when narrowing down vendors. Some vendors will tell you that you need much more speed than you really do. They will want you to buy a machine now that you may not even need until a few years down the road. But financing the cost of that machine may not make sense for you. I'd encourage you to simply think about what your output is now and what your realistic sales projections tell you that you need in the next 12 months. Then, look at manpower vs. machine power needed to bottle that product and then make your decision. Chances are you can find a relatively affordable machine under $75,000 that will be all that you need and more to get you through your production expansion. You won't likely need a machine that spits out 100 bottles per minute if you are a young brewery or craft beverage producer. You will probably do just fine with a machine that can get you to anywhere from 35-50 bottles per minute.
Best Type of Filler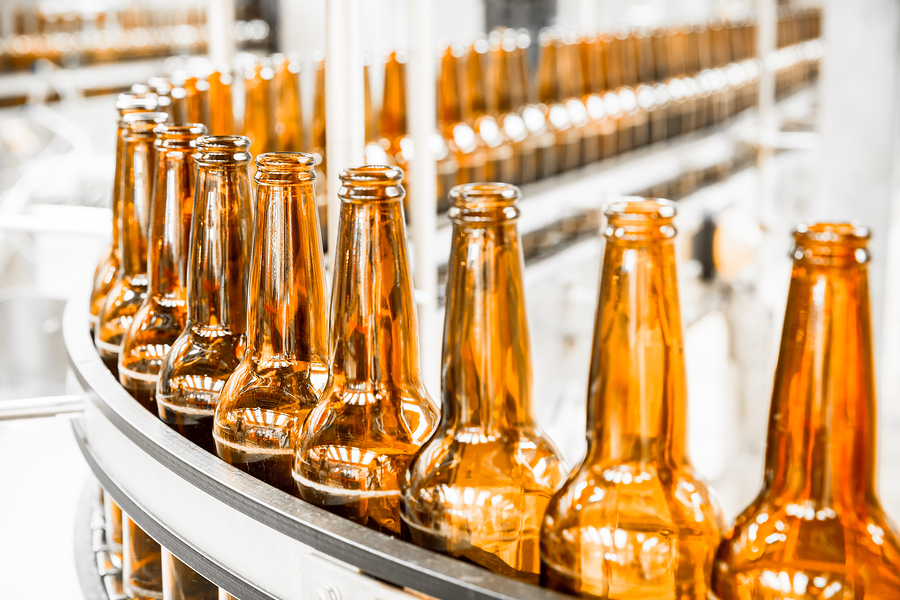 Using the wrong type of filler can expose your beer to too much oxygen, which will shorten its shelf life and affect taste. The most effective types of fillers are long tube fillers, which fill from the bottom of the bottle and prevent oxygen exposure, and short tube fillers with counterpressure, which remove oxygen from the bottle first before filling it. Short tube fillers like this are usually the most costly, but it is possible to add a purger to a regular short tube machine at a lower cost than buying one that is already fitted with counterpressure.
Are New Machines Superior?
Used equipment can work quite well and save breweries a significant amount of money. Be sure that spare parts to the machine you want to buy are readily available and that you know how to perform routine maintenance on the machine. Matt Smith of Ninaski Brewing in Eugene, Oregon, says that "greasing the same zerks every week may seem redundant at times, but something so small will help ensure the longevity of your packaging equipment."
If you buy used equipment, be sure that it comes with all the manuals and information about how to use the system so that you know what preventative maintenance needs to be done and how often. Also consider working with a distributor or manufacturer to buy that used equipment vs. buying it from a brewery. The distributor or manufacturer may offer troubleshooting support as you get your machine fired up.
Whatever is Filled, Must Also be Cleaned and Labeled
Sanitizing is an important part of your bottling process. Bottles must be sanitized to remove dirt and dust before being filled. Various kinds of bottle rinsers are available to coordinate with your filler. Also, don't forget labeling. Every bottle will need to be labeled either pre or post fill. Finding a machine that can sanitize, fill and label all in one will make you efficient and introduce less room for error in the filling process.
If you liked this article, you may also like: Select the Right Automated Bottling Equipment