Navigating the requirements to realize your dream.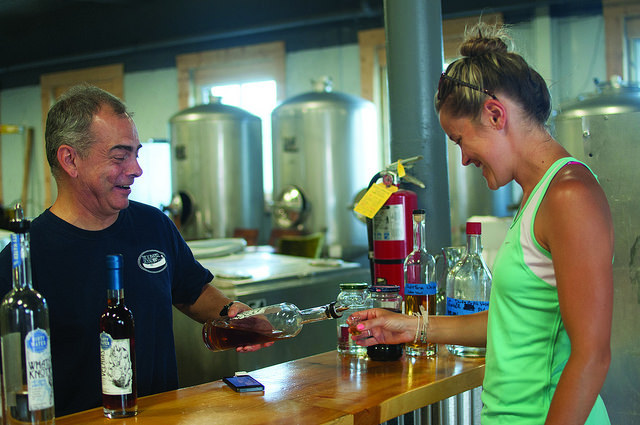 Government approval may be required to sell or give samples
of your liquor from your distillery location. Photo source: Flickr
Craft distilleries are surging in popularity as enthusiasts seek different experiences and tastes. Having a great recipe and a way to manufacture it are not the only things you need to open your own distillery, however. Federal, state, and local regulations can make things difficult for those who aspire to become owners of a craft distillery.
Federal Regulations Check Background and Ensure Security
On the federal level, according to Inc.com, officials want reassurance that facilities will be secured from fire and theft. A clean background free of felonies is also required. Questions may be asked of your spouse, investors and financers. Some of the questions can get personal so be sure before entering into the process, you have had conversations with all business partners so you won't run into any surprises.
Approval for new products and even label designs is also required and can take months to secure each time. Troy Roberts of Drum Circle Distilling in Sarasota County, Florida, advises Inc.com readers, "Realistically, you have to give it six months before you get it into bottles."
Taxes are another concern. Even product that may be destroyed in a fire or stolen is taxed as though you sold it unless you can prove you were not negligent in the loss. Moral of the storey is, no matter what happens, the federal government will always take its cut.
State Regulations Vary Widely
Every state has different regulations and requirements when it comes to opening a distillery, so it's important to know what rules your state has in place. To assit you with this, you can find a list of links to state authorities here.
Oregon, for instance, requires a distillery license once federal permits have been attained. Products being sold must be state-approved. If you want to do tastings at other sites, they must be state-approved except for at state-run liquor stores. There is a lengthy process involved in selling products from your own premises or from retail locations other than state-run liquor stores.
Being licensed allows Oregonian distillers to donate their products to non-profit charities or to sell products at cost. Distillers can also offer samples of their products to Retail Sales Agents.
For the state where your distillery business will be located, the first step is to get a copy of the regulations so that you know what you will need to do.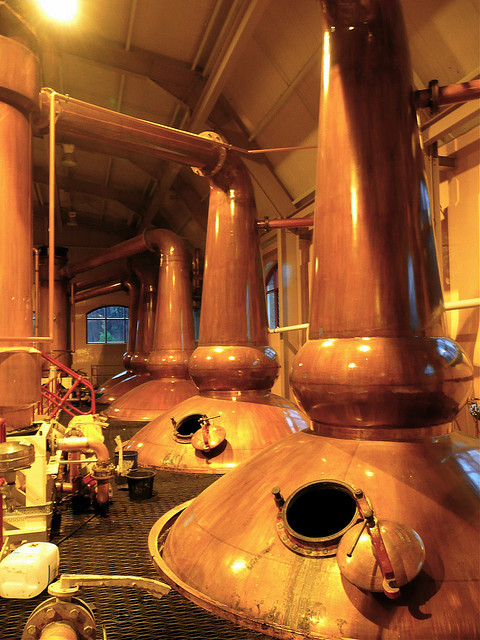 Distilleries are strictly regulated by federal, state and local authorities
to ensure safety and security. Photo source: Flickr
Local Authorities Can Help or Hinder the Process
As if there wasn't enough to consider at a federal and state level, it is not uncommon for a distiller to run afoul of local authorities as they run their business. Both local entities such as cities or boroughs and regional authorities (counties) may have their own regulations to follow. Inspections may be required to ensure safety and compliance, so it pays to make all the friends you can and as early as possible. Roberts relates that the local authorities "had no idea what to do with [him]" when he applied for a Sarasota County license. He did clear the hurdles after doing some research on what would be expected, but that may not always be the case with every distillery.
It takes a great deal of effort to make sure your business complies with all of the federal, state and local regulations, and if you want to ensure that your business runs smoothly, without surprises, always be sure to do your due diligence on how regulatory matters impact all aspects of your business.
Article: Ask a Beverage Attorney: What are the Recordkeeping Requirements for my Brewery?