If you are new to the world of cider making, here is a primer for the basic cider types and tips from Nat West of Reverend Nat's Hard Cider about what inspires his style.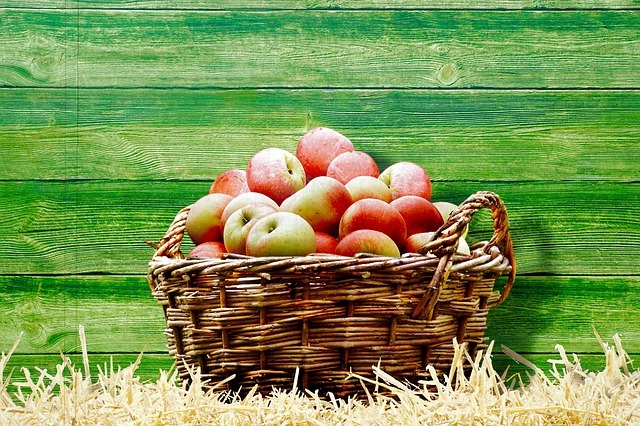 Apples are the foundation of apple cider making, with different flavors in each variety.

If brewing beer is a science, then making cider is an art. The difference is in the raw ingredients and how they combine to produce the desired end result. Beer-making finds the raw ingredients fairly uniform in taste, and the brewer in full control of the process. On the other hand, the apples that form the main ingredients of cider making can vary in flavor from year to year due to the weather and other conditions present at the time.
Cider making is best described as bringing the flavor out of the fruit.

Brian Rutzen, a home cider-maker and marketer for Uncle John's Cider Mill as well as director of the cider bar, The Northman, has mentioned: "Cider-makers are really only listening to the apples and trying to find out what the cider wants to become based on the blend of apples that they are using.... [Cider-makers] are at the mercy of what Mother Nature has given them."
And that's no joke. Not only do apple crops change from year to year, but the time when apples are actually pressed and used during a given year also makes a big difference in the outcome of the cider. That's a quite a lot to overcome when you are a cider-maker trying to concoct a consistent masterpiece throughout the year.
Common Styles of Cider
Common cider comes from regular or crab apples and has flavors ranging from sweet cider, which has low alcohol content and an apple aroma, to dry cider, which has a more wine-like flavor and alcohol content.

English cider is made mostly from bittersweet and bittersharp cider apples. Bittersweet apples are low in acid while bittersharp apples are high in acid, and both are high in tannin. English ciders are higher in alcohol and have a drier flavor. Some English ciders are aged in oak barrels to ferment the wild yeasts, giving them an earthier flavor that is occasionally smoky or even bacon flavored.

French-style cider is also made from cider apples, but is sweeter and more like champagne in taste. Rutzen says a process called keeving is sometimes used to stop fermentation earlier in the process, which makes the cider naturally sweet. French-style cider is usually less acidic and has a lower alcohol content.

Spanish-style cider is often tart and acetic. The flavor is closer to vinegar than other ciders. Spanish cider is known as sidra and sometimes has a wild yeast strain.

New England cider is often brewed with different additions like brown sugar, molasses, honey, and raisins. New England ciders have a strong apple flavor, and some are barrel-aged.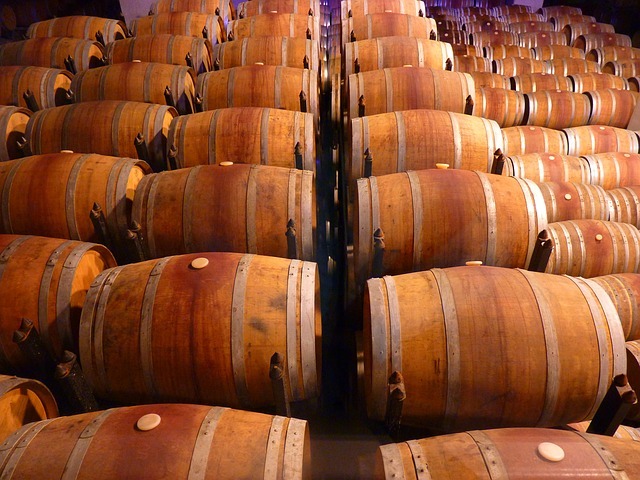 Some ciders are aged in barrels to enhance their flavor.

Fruit ciders are apple ciders that have other fruits or fruit juices added during the finishing process.

Cysers are made with honey and are classified as meads because the sweetness comes from the honey instead of sugar or juice.

Rutzen is quick to point out the many variations among the different styles of cider. "Not all French cider is done the same way, and New England-style cider... everyone who makes cider in New England bristles at that [label] because they don't make cider according to that style," he says. Overall, cider making is a series of choices including the juices used, the strain of yeast, and the type and amount of sugar used.
One of my favorite cider-makers doesn't really follow any of the textbooks or rules when it comes to making cider. Nat West of Reverend Nat's Hard Cider is an eclectic cider-maker. He comments below on his style and how the ever-changing apple crop impacts what he serves to his consumers.
Nat West from Reverend Nat's Hard Cider on His Style
How would you describe your cider-making style?
Nat West: Experimental craft beer. I am known for taking chances and being willing to fail. I've made some terrible ciders. But in the process of doing so, I've found some great styles and ingredients and processes. In short, I am making the most unusual ciders that no one else will make.
What are you influenced by?
NW: My favorite drink is beer, and my favorite beers are all over the spectrum — sour berlinerweiss, double IPAs, smooth cream ales, English milds, etc. So I draw inspiration for my ciders from beer. I am also a serious foodie and love to cook, usually without recipes. So I love to play around with food flavors in my ciders.
How have apple crops impacted your cider from year to year?
NW: As yields go up, prices go down, which impacts our costs significantly. In general though, apples are widely available and inexpensive in the Pacific Northwest, so if we go from 4 to 7 cents per pound, it does not have a major impact on our business.
How do apples change during the year once they have been harvested, and how does that impact your ability to make your cider in a consistent manner?
NW: There are three changes that occur.
Fresh varieties that do not store well are only available in the fall and winter. So I make ciders with these rare apples once and have to store the finished cider until it's ready to sell. The apple varieties are usually heirlooms and make great cider. I really look forward to these ciders, which get released in the summer and fall of the following year.
Some varieties of grocery store apples become unavailable in late winter. There is a wide range of flavors among the common apples. For instance, Red Delicious is terrible, but Jonagold is good. Jonagold is unfortunately one of the earliest apples to sell out.
Acidity drops the longer the apples are stored. For instance, Granny Smith can go from .7 TA (total acid) to .35 TA, which can greatly affect the cider. So our blends have to skew more towards the higher acid apples towards the end of the year — which is what everyone wants, so they become harder to come by.
In your opinion what's the most creative concoction you have made to date?
NW:
¡Tepache!
is an annual release for me, and consists of just pineapples, no apples.
If you are just starting out, consider experimenting by nailing the basic cider-making styles. That is, of course, as long as you have access to the apples needed to make those styles. Then once you become a pro at the basics, start experimenting with different types of apples and combinations of styles — you never know what great flavors might come as a result of creativity.
If you liked this article, you may also like: Peer Q&A Downeast Cider House