There's a Science to Getting More Likes and Shares.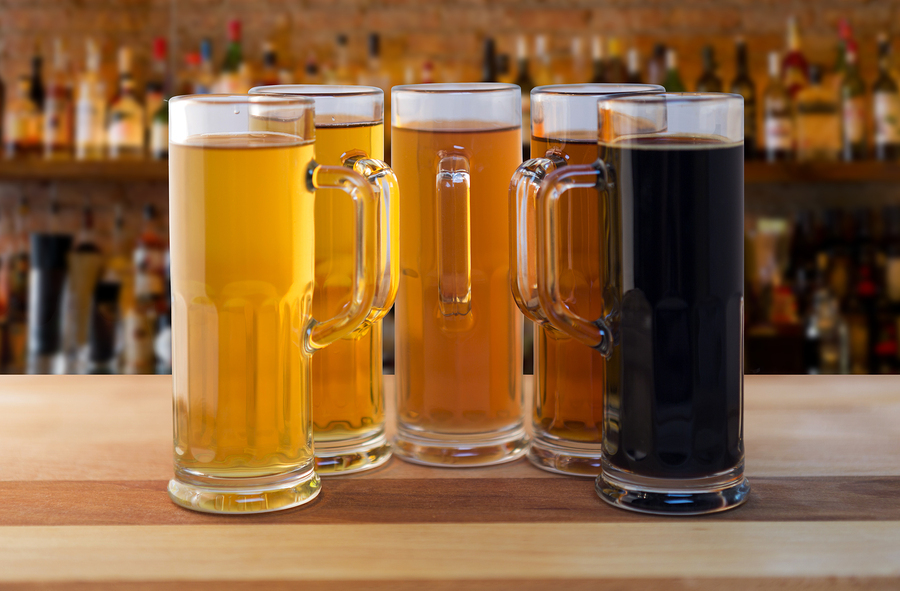 Between 2007 and 2012, craft beer sales doubled to $12 billion, according to Mintel reports. By 2018, sales are expected to hit $18 billion as craft beer grabs an increasing share of the market. The prime age group for beer consumers is 21 to 27, which is also the age group most likely to use social media. Here are some strategies for using social media to promote craft beer and increase the visibility of your brand.
Use Hashtags for Searchability and Connectivity
Use the hashtags like #craftbeer along with your brand name every single time you post on Twitter and Instagram -- even Facebook. This makes you searchable so that others outside your circles will find you.
When you have a local event, hashtag your location or the nearest major city if it's close enough for people to travel. This helps you be discovered by people who aren't already following you. Anyone who looks up the hashtag for that location will see your event information among the posts.
Boost Engagement by Being Interactive
On social media, it's all about engagement. If you aren't getting on the sites daily or almost daily and posting, commenting and liking people's posts, you're not engaging in a way that will grow your following. Don't look at it as work, look at it as virtual hanging out and shooting the breeze. It's fun to get on the sites and be social, spread some likes around, and be personable. Just get it done if you want your friends' friends to hear about you and become followers, too.
Contests and giveaways can get more people sharing your information with their friends on social media. A weekly photo contest for the best Instagram photo of your featured beer or of someone drinking your beer on your Facebook page can generate high visibility without much work on your part.
Posting your tap list on Facebook will let your followers know what you have available and encourage them to get some before it's gone. Many marketers advise using photos in every Facebook post to maximize reach, while others argue for variety. Using photos in most or all of your posts seems to be the best strategy and leaves room for the occasional text-only offering, such as your tap list. While you are at it, engage your followers and fans further by asking them what they want to see on tap next so they get involved. The more involved they are, the more likely they are to come purchase a pint or two.
Other Ideas to Expand Your Reach
Do not connect your social media feeds together, advises Remedy PR. Many people are on multiple social media sites and don't appreciate seeing all your messages 2 or 3 times. If you annoy people, they may unfollow you and then you not only lose your reach with them, but with all their friends as well.
Only 16% of your Facebook fans on average will see posts on your page because of Facebook's algorithms, but you can extend your Facebook reach with a tool called FP Inbox. This tool creates a simple opt-in page which will build an email list for the daily emails of all of your previous day's Facebook posts. Although FPInbox isn't free, for a minimal fee it ensures that your fans won't miss any of your posts.
If you have the budget to use Facebook Ads, they will inexpensively boost your posts' reach far beyond the 16% referenced above. This may not be an option for everyone, but for those with any kind of advertising budget, this form of pay-per-click marketing can pay dividends in new fans to whom you can market your brand.
Create quality t-shirts, stickers, glassware, bracelets, you name it... anything bearing your logo helps. So much selling and interaction in the craft beverage world happens at tastings and special events so use this as an opportunity to get "social" with consumers and leverage real-life, face-to-face, interactions. Craft beer aficionados collect these items and wear them -- all of them -- which gives your brand free advertising long after you've made that initial in-person engagement. And, if you want to get really creative, consider using wearables to start an online engagement so the item works double duty for you. Maybe print a hashtag on the item or run a contest using that hashtag surrounding a specific event. The possibilities are endless.
Article: Stone Brewing Interview with Steve Wagner