A picture says 1000 words, but can a standout taphandle sell 1000 beers?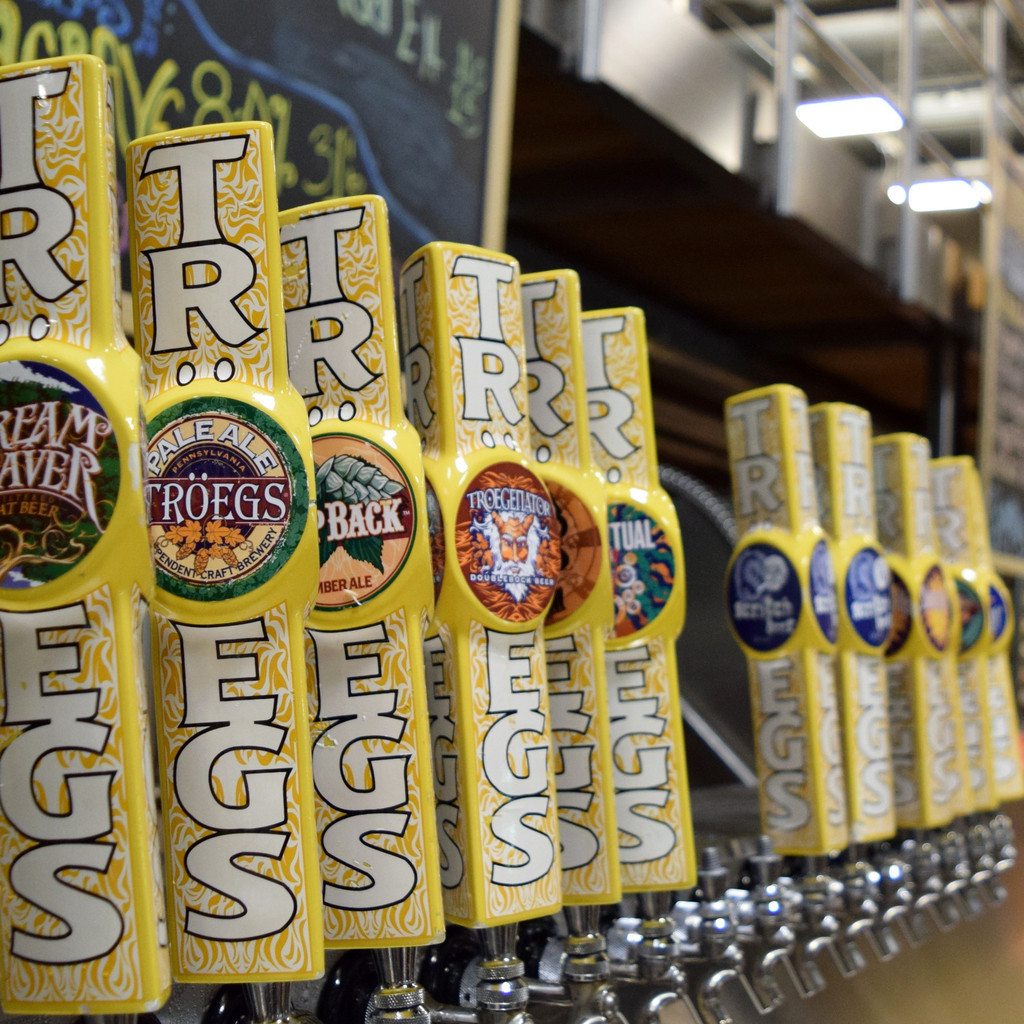 A distinctive taphandle can help your beer stand out in a crowd.
In craft brewing, a custom-designed taphandle, like the custom-designed, artist-created labels of so many brews, is a key piece of advertising that many brewers consider necessary. Companies like Beer Designs and Taphandles.com offer hundreds of taphandle designs, and for a one-of-a-kind design, Alexander Global Promotions can make a three-dimensional handle from a mold designed to your exact specifications.
Taphandles are used at bars, brewpubs and brewery taprooms for the functional purpose of dispensing beer from the tap. When patrons sit at the bar, taphandles are visible to them, and apparently many patrons at least occasionally will choose a beer based on an interesting taphandle.
"People do order based on tap handles, more than you'd expect," said Collin Castore, co-owner of Seventh Son Brewing Co and Bodega. Although there is no hard evidence that taphandle design influences beer choice, brewers and beer bloggers anecdotally report that it happens frequently in their brewpubs and taprooms.
Taphandle Design
For many brewers, the taphandle is an extension of the other design elements involved in the brand or the name of a particular beer. Palmetto Brewing, for instance, uses palm fronds in its very tall taphandles. Revolution Brewing of Chicago boasts different colored fists pumping the air to signify its varied offerings. Trophy Brewing in Raleigh transforms actual vintage trophies into taphandles for its brews.
Designing a custom taphandle can be a lengthy process. For molded designs like those offered by AGP, it can take up to 120 days from the first consultation with a designer until the finished product is delivered. The result is an art piece that showcases the beer and beckons consumers to see whether the beer is as good as its handle.
Besides using custom taphandles as a distribution tool for bars and brewpubs, a good number of brewers also sell them in their online stores. Collectors shell out upwards of $75 for some coveted taphandles, amassing collections for their own personal use or just to have these artistic representations of their favorite craft brews.
Choosing a Design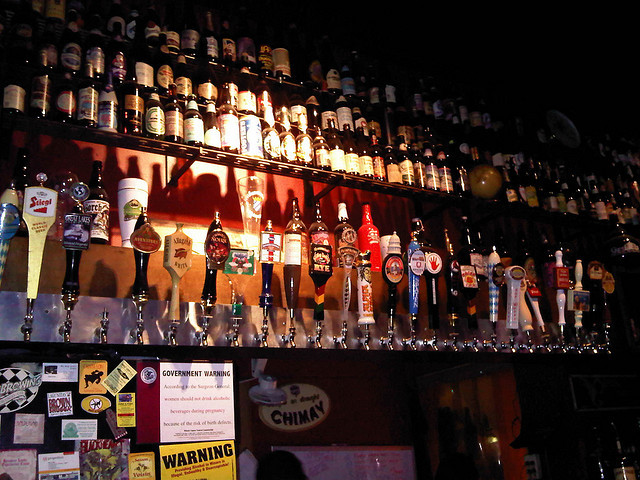 Standing out in a row of taphandles takes a distinctive design and may require professional help.
When deciding what to put on a taphandle, a few choices come to the forefront. A design that features the brewery or beer name can lead customers to ask for that brew confidently because it is right there before him. On the other hand, a custom image like LA's Angel City 1930s angels on a pure white handle will draw attention with or without the logo being prominently displayed.
Brewers can also choose between a full handle, which has to be installed, or an interchangeable handle, which can be switched out easily to accommodate seasonal beers or breweries where the offerings change frequently.
It might be a good idea for the same artist who designed the brewer's logo or a particular beer label to do a coordinating taphandle design for that beer as well. Most custom design companies also work closely with brewers to be sure that the design will be satisfactory, often submitting detailed drawings or prototypes before filling the order.
Prices for most custom taphandles run upwards of $25 per handle, with quantity discounts with larger orders.
If you liked this article, you may also like: Craft Beer Label Printing Tips for Beginners