The cream of the crop share certain traits, we've noticed.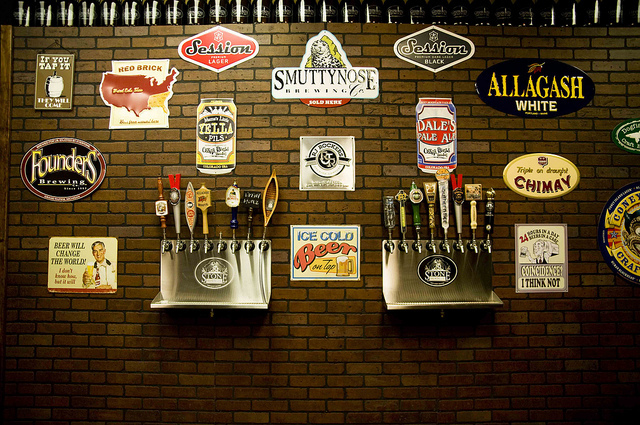 Craft Beer logos show an unusual level of design creativity and intricacy. Photo source: Flickr
The Daily Meal recently released their list of the 50 Best Craft Breweries in America. The list was compiled from contenders from last year plus over 4,000 write-in votes that yielded 585 total nominees, all judged by 2,200 beer lovers from around the country. Let's take a look at some of the common traits of these top craft brewers, as well as what defines "best" or "success" in craft brewing.
Unique Recipes
If beer drinkers want a uniform, basic-tasting beer, they can get that from one of the big brand breweries for a much lower price. Craft breweries use a variety of techniques to create uniquely flavored beers to suit more discerning tastes. Some brewers add fruits or spices, some age their beer in barrels, and others make imperial beers (IPAs) with a higher alcohol content and stronger taste.

Many of the flavors of craft beer are delicately nuanced, and because of the way craft beer is made, it is often the case that no two beers are made exactly the same.
Unusual Names
This year's list featured brewery names like Toppling Goliath, Elysian Brewing, Left Hand, and the number one Dogfish Head Brewery. Other popular naming methods include using an aspect of the geographic location of the brewery. Nearly every craft brewery starts out serving a local area, so naming it after a local town, river, or even the state (such as Alaska Brewing Company) makes sense.

Many of the beers brewed by top craft breweries are also creatively named. Purple Haze, Buffalo Sweat, and Men's Room are characteristic of the intriguing names given to many craft beers, which just beg patrons to sample the taste behind the name.
Intricately Designed Logos and Labels
Another thing many of the top craft brewers have in common is the intricate designs of their logos and labels. The artwork and professional design quality of many craft beer labels is yet another expression of uniqueness and artistry by the brewers.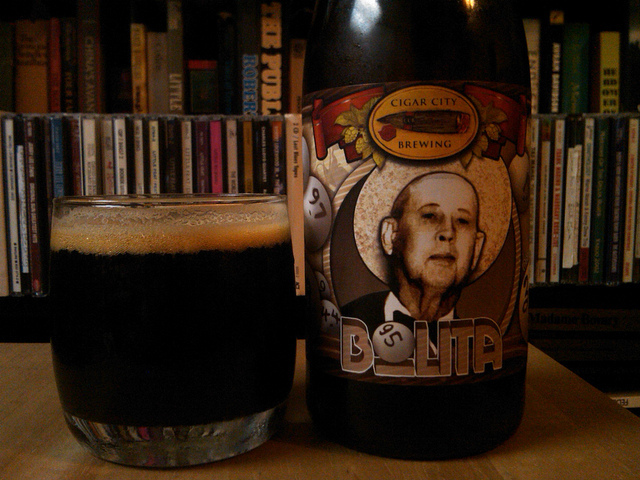 An example of the artistically drawn label of a top 50 craft beer. Photo source: Flickr
Expanded Distribution
Most top craft brewers have moved beyond the original local distribution channels and expanded into other nearby states. A few have even exported their beers into other countries or distributed it across the entire United States. These expanded distribution channels have gained them a large base of devoted fans and enabled them to increase production and run a more stable business.
What New Brewers Can Learn
The recipe for success in craft brewing can be summed up in one word: artistry. Creativity and artistic flair have permeated every aspect of craft brewing from the flavors of the brews to the designs that decorate the labels. The artistry and attention to detail that are found in craft beer draw loyal fans from ever wider areas and have been a major part of why craft beer has more than doubled its market share in less than 10 years.

Craft brewers who want to find success would do well to focus on creativity, artistry, and gaining a local following from which they can expand. Sweating the small stuff is the way of craft brewers, who have realized that it's all small stuff, even when it grows much bigger over time.
If you liked reading this article, you may also like: Craft Beer and the Ongoing Name Game